Outdoor wood boilers provide the warmth, comfort, and economic advantages of burning wood without the mess, inconvenience, and dangers posed by indoor burning.
The outdoor wood stove is designed to work with any existing heating system. Water-to-air or water-to-water heat exchangers or direct circulation conveys the heat into your structure's forced-air furnace, radiant baseboard, or radiant floor heating system. This allows you normal thermostatic temperature control.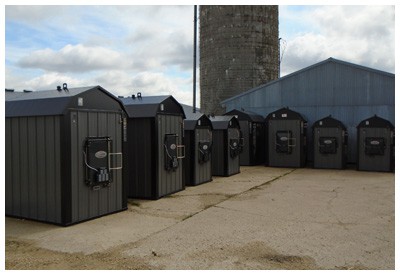 We offer the following options:
Free Estimates,
Competitive Pricing
Northeast Iowa Mechanical has experienced technicians to assist you with all of your heating needs, give us a call today.