Would you like to learn more about geothermal and how it might help you save money on your home's heating and cooling costs? Or would one of our additional services interest you?
Get in touch with us today!
At Northeast Iowa Mechanical, we help our customers drastically lower their monthly heating and cooling costs by taking advantage of the natural energy stored beneath our feet. Cut your annual operating costs by up to 70 percent! To learn more or find out how much you might save, contact us today. Our team will explain the geothermal process and answer any questions you may have.
We proudly serve all of Northeast Iowa, including the communities of Elkader, Elgin, West Union, Wadena, Clermont, Volga, Fayette, Postville, IA and so much more.
Northeast Iowa Mechanical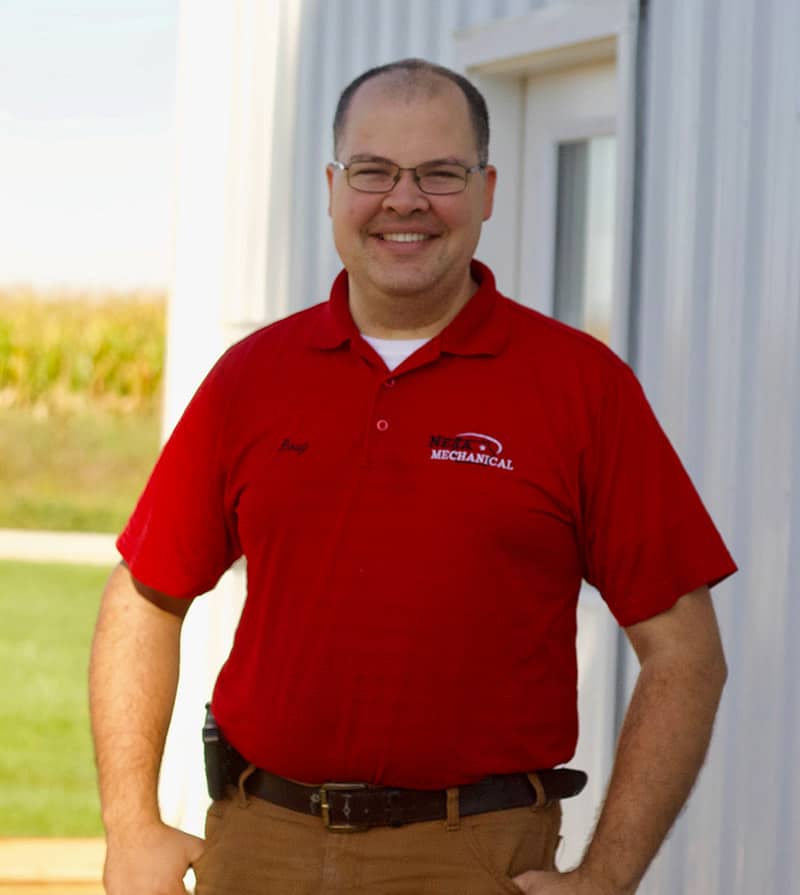 Fill out the form below to obtain a free estimate or if you have questions about one of our other services.
Our Expansive Service Area Includes
Albany
Brainard
Clermont
Donnan
Eldorado
Elkader
Farmersburg
Fayette
Hawkeye
Highland
Luana
Postville
Randalia
St. Olaf
Volga
Wadena
West Union
Arlington
Calmar
Castalia
Clayton Center
Elkport
Fort Atkinson
Frankville
Garber
Garnavillo
Giard
Jackson Junction
Littleport
Marquette
Maynard
McGregor
Mneek
Monona
Oelwein
Osborne
Ossian
St. Lucas
Strawberry Point
Sumner
Volney
Waucoma
Waukon
West Gate
Aurora
Bridgeport
Buck Creek
Colesburg
Dundee
Bagley, WI
Edgewood
Fairbank
Fredericksburg
Frederika
Greeley
Guttenburg
Hazelton
Klinger
Lamont
Lawler
Millville
New Hampton
Nordness
North Adnove, WI
Oran
Osterdock
Patch Grove, WI
Prairie Du Chein, WI
Marquette
Readlyn
Rossville
Spillville
Stanley
Tripoli
Waterville
Wyalusing, WI
Alta Vista
Artesian
Balltown
Bankston
Bassett
Beetown, WI
Bloomington, WI
Burton, WI
Cassville, WI
Cedar Falls
Charles City
Churchtown
Clarksville
Cresco
Decorah
Deerfield
Deleware
Dehli
Denver
Dorchester
Doris
Dunkerton
Dyersville
Earlville
Elma
Evansdale
Flora Fountain, WI
Gilbertville
Harpers Ferry
Holy Cross
Independence
Ionia
Janesville
Jerico
Jesup
Lansing
Lime Springs
Manchester
Masonville
Millville, WI
Monti
Mount Hope, WI
Nashua
Nasset
New Vienna
North Buena Vista
North Washington
Otterville
Petersburg
Plainfield
Powerville
Protivin
Quasqueton
Ridegway
Robinson
Rowley
Ryan
Shady Grove
Shell Rock
Sherrill
Waterloo
Wauzeka, WI
Waverly
Winthrop